Your Partner on the Journey to a Pain-Free Life
Board-Certified
Spine Surgeon
Your Partner on the Journey to a Pain-Free Life
Board-Certified
Spine Surgeon
Comprehensive Spinal Care
From Diagnosis to Recovery
Welcome to the Institute for Comprehensive Spine Care, where we specialize in providing innovative spine surgeries and treatment solutions for our patients. Led by Dr. Gbolahan Okubadejo, MD, FAAOS, a board-certified and fellowship-trained spine surgeon in NJ, our team is committed to providing the highest quality care with a more personal approach to treatment and recovery.
Our philosophy is simple: we believe that your quality of life is of utmost importance. Our goal is to help you regain your health and get back to doing the things you love without pain or injury. We understand that navigating spine issues can be challenging, but you don't have to do it alone. Dr. Bo and his team are dedicated to providing you with the necessary support and guidance every step of the way.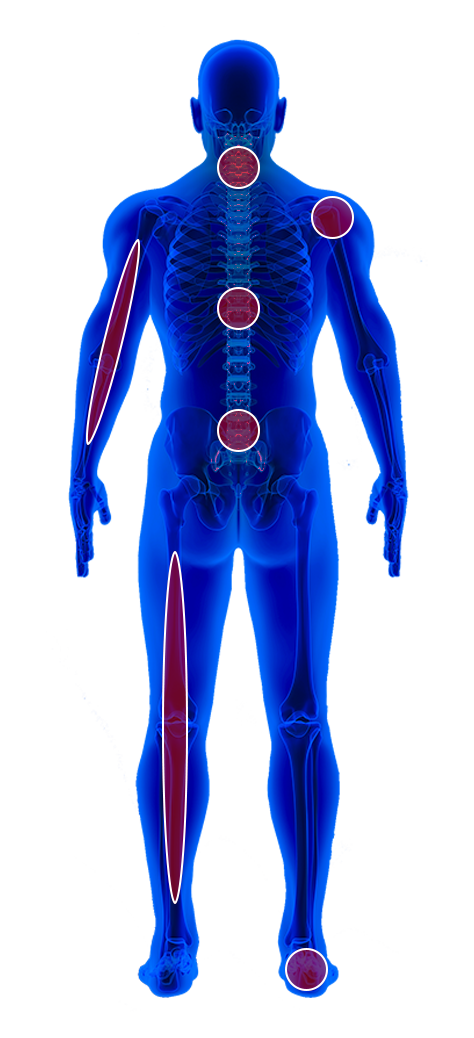 Where Does It Hurt?
Click on any of the points in the pain map to the left to learn more about what might be ailing you, and how we can help.

We believe in the idea that when our patients learn more about their health, they can make better decisions. That's why we work hard to give you clear and concise information about what's going on so you can make the best choices about your care.

Our dedicated team will help you understand your diagnosis. We'll talk about the possible treatments that could work for you. We're always here to answer any questions or clear up any worries you might have. We believe good communication is key to helping you on your health journey.
At the Institute for Comprehensive Spine Care, we understand that navigating spine issues can be overwhelming. That is why we provide a variety of patient resources to help you feel informed and supported throughout your treatment journey. We believe that patient education and empowerment are essential to achieving successful outcomes, which is why we make it our priority to ensure that you fully understand your condition, treatment options, and recovery process.
We offer a wide range of educational materials to help you better understand your condition and treatment options. Dr. Bo and his team are always available to answer your questions and provide guidance to ensure that you feel empowered and confident in your healthcare decisions.
Expert Spine Surgeon in NJ & NY
Our team of spine care experts is committed to helping you achieve optimal health and wellness. From diagnosis to recovery, Dr. Bo provides comprehensive and customizable care that has made him a leading spine surgeon in NJ & NYC.

Don't let spine problems hold you back from living your life to the fullest. Take action today by scheduling a consultation with us and embark on the path toward a pain-free and healthier future.
Insurance Accepted
We believe that everyone should have access to a quality spine surgeon, and our commitment to providing excellent care extends to our insurance process. We accept most major insurance plans, including PPOs, HMOs, and Medicare. If you're unsure whether your insurance is accepted, please give us a call and our team will be happy to assist you. Don't let insurance coverage be a barrier to receiving the spine care you need. Contact us today to find out if we accept your insurance plan, and let us help you get the treatment you deserve.
What Sets Us Apart
At the Institute for Comprehensive Spine Care, we understand that dealing with spine-related injuries or conditions can be a difficult and stressful experience. We've created a comfortable and convenient setting that allows patients to receive the expert care they need without the hassle of traveling to a large university hospital.

Our facility is designed with the latest in medical technology, including advanced diagnostic tools and surgical techniques that enable our team of medical professionals to deliver top-notch care to our patients. From minimally invasive spine surgeries to the latest in pain management therapies, we offer a comprehensive range of treatments that are tailored to each patient's specific needs.

State-of-the-Art Diagnostics
Allowing us to precisely identify the extent and location of your condition.

Dedicated to Improving Quality of Life
Helping you get back to doing the things you love and living life to the fullest.

Highly Trained Spine Surgeon
20+ years of training and experience in treating spinal conditions.

Patient Education and Support
Empowering you to make informed decisions about your spinal health.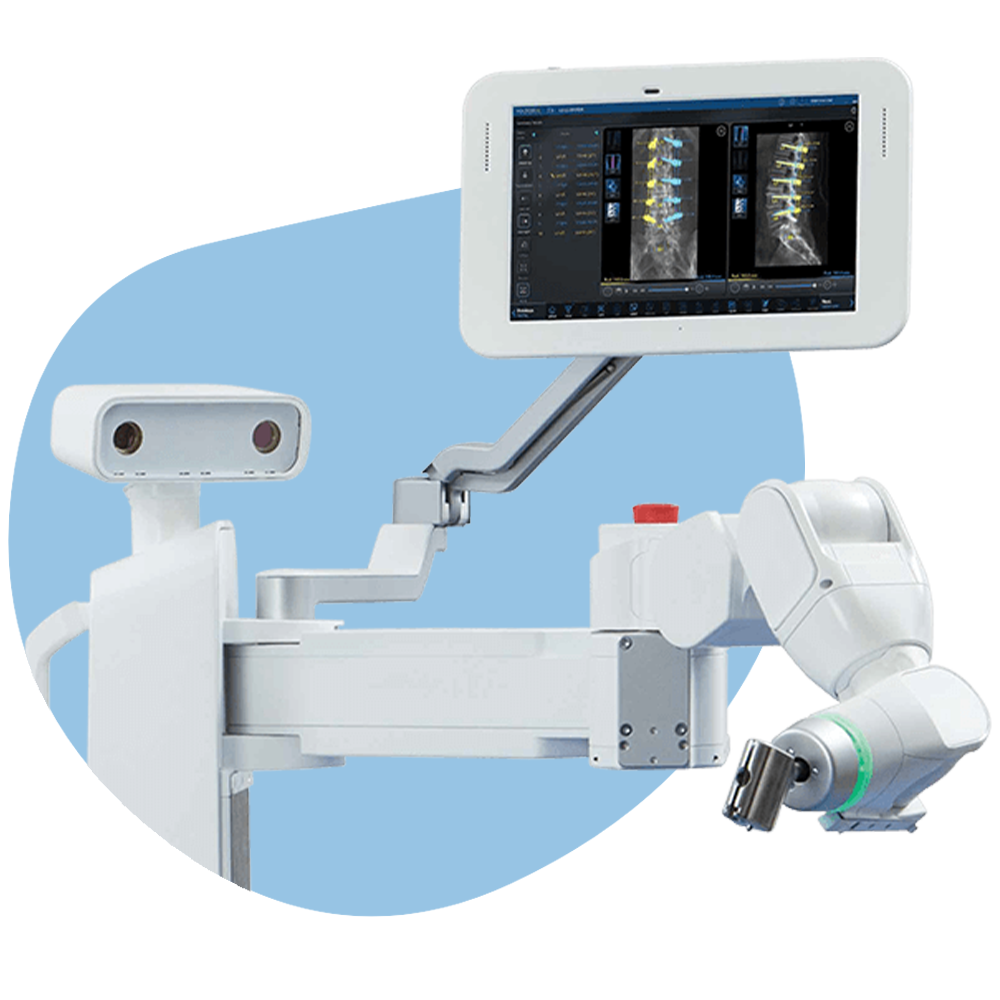 Patient Comfort
and Convenience
In addition to our state-of-the-art technology and spine surgery expertise, we also prioritize patient comfort and convenience. We understand that a comfortable and relaxing environment can play a key role in the healing process and we strive to provide our patients with a sense of ease and calm during their time with us.
Our goal is to provide the same level of expertise as larger university hospitals, but with a level of personalization that is unmatched. By taking this personalized approach, we can ensure that our treatment options are aligned with each patient's individual needs and goals. We work closely with our patients to develop a comprehensive treatment plan that addresses their specific spine-related conditions or injuries, taking into account factors such as their medical history, lifestyle, and overall health.
Don't Just Take Our Word For It
Dr. Bo has over 500 5-star reviews. 
Our commitment to patient satisfaction and positive outcomes is evident in our past patient testimonials and their improved quality of life.
The Future of Spine Care is Here
At the Institute for Comprehensive Spine Care, we have streamlined the way spine injuries are treated by providing advanced technology and expertise in a comfortable and convenient setting without the need to travel to large university hospitals. Our facility is equipped with state-of-the-art equipment and techniques that enable our team of spine care specialists to deliver top-notch care to our patients. You can be assured that you will receive the same level of expertise and care that you would receive at a large university hospital, with an even more personalized approach.
Dr. Bo is more than just a top spine surgeon in NJ & NY,
he is your partner on the journey to a pain-free life.