Your Partner on the Journey to a Pain-Free Life
Board-Certified
Spine Surgeon
in Jersey City
Visit our Jersey City office or reach out today
Your Partner on the Journey to a Pain-Free Life
Board-Certified
Spine Surgeon
Comprehensive Spinal Care in Jersey City, NJ
From Diagnosis to Recovery
Discover the Institute for Comprehensive Spine Care, your destination for cutting-edge spine surgery and treatment options. Under the expert leadership of Dr. Gbolahan Okubadejo, MD, FAAOS, a board-certified and fellowship-trained spine surgeon in Jersey City, our dedicated team offers unparalleled care, blending top-tier medical expertise with a personalized treatment journey.
At the heart of our practice is a commitment to enhancing your life quality. Our mission is centered around restoring your health, enabling you to enjoy your favorite activities free from pain and discomfort. Dealing with chronic spine conditions can be daunting, but with Dr. Bo and our supportive team, you're not facing this journey alone. We're here to offer comprehensive support and expert guidance at every stage of your path to recovery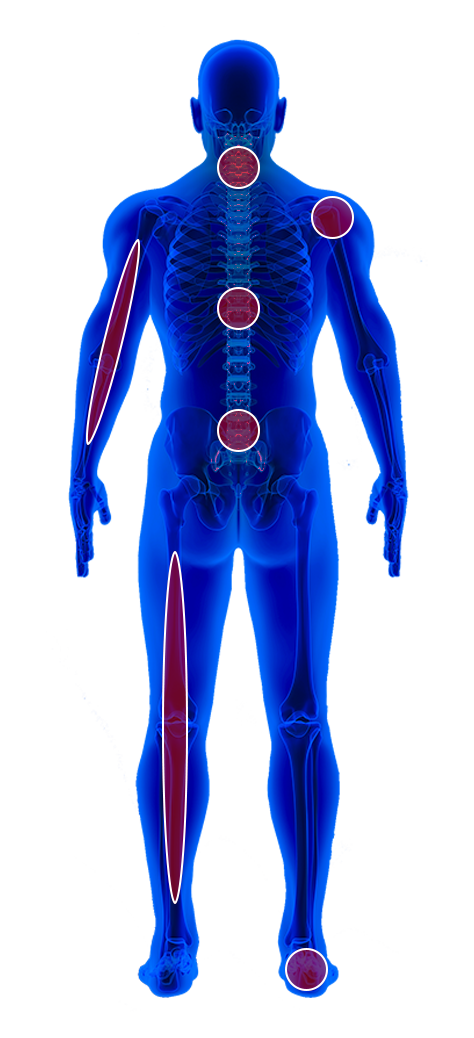 Where Does It Hurt?
Click on any of the points in the pain map to the left to learn more about what might be ailing you, and how we can help.

We believe in the idea that when our patients learn more about their health, they can make better decisions. That's why we work hard to give you clear and concise information about what's going on so you can make the best choices about your care.

Our dedicated team will help you understand your diagnosis. We'll talk about the possible treatments that could work for you. We're always here to answer any questions or clear up any worries you might have. We believe good communication is key to helping you on your health journey.
Jersey City Patient Resources
At the Institute for Comprehensive Spine Care, we understand that navigating spine pain can be overwhelming. That is why we provide a variety of patient resources to help you feel informed and supported throughout your spine surgery and treatment journey. 
Address: 377 Jersey Ave #220, Jersey City, NJ 07302
Phone: (201) 212-5107
Expert Spine Surgeon in Jersey City, NJ
Embrace a healthier, pain-free life with our dedicated spine care team in Jersey City, NJ. Renowned for his expertise, Dr. Bo offers a holistic approach to spine health, ensuring each treatment plan is tailored to your unique needs. From the initial diagnosis through to your full recovery, experience care that sets Dr. Bo apart as a distinguished spine surgeon in the Jersey City community.
Don't let spinal issues limit your potential. Begin your journey to wellness today by arranging a consultation with our team. We're committed to guiding you towards a future where spine pain no longer controls your life.
Insurance Accepted
We firmly believe that access to top-quality spine surgery should be a right for all residents of Jersey City. Our dedication to exceptional care is mirrored in our accommodating insurance policies. We proudly accept a wide range of insurance plans, including various PPOs, HMOs, and Medicare, to ensure that our services are accessible to you. If you have any questions about your insurance coverage, don't hesitate to reach out. Our friendly staff is always ready to provide the assistance you need. We're here to ensure that insurance concerns don't stand in the way of the crucial spine surgery or care you require. Get in touch with us to confirm your insurance compatibility, and let us guide you towards the high-quality treatment you deserve
What Sets Us Apart
At The Institute for Comprehensive Spine Care, we recognize the challenges and stress that come with spine-related issues. To ease this journey, we've established a welcoming and convenient environment right here in Jersey City, eliminating the need for long trips to distant university hospitals. Our state-of-the-art facility in Jersey City is equipped with the most advanced medical technologies. This includes cutting-edge diagnostic tools and the latest surgical techniques, ensuring that our skilled medical team can provide exceptional care. We specialize in a variety of treatments, from minimally invasive spine surgeries to innovative pain management therapies, all customized to meet the individual needs of our patients.

State-of-the-Art Diagnostics
Allowing us to precisely identify the extent and location of your condition.

Dedicated to Improving Quality of Life
Helping you get back to doing the things you love and living life to the fullest.

Highly Trained Spine Surgeon
20+ years of training and experience in treating spinal conditions.

Patient Education and Support
Empowering you to make informed decisions about your spinal health.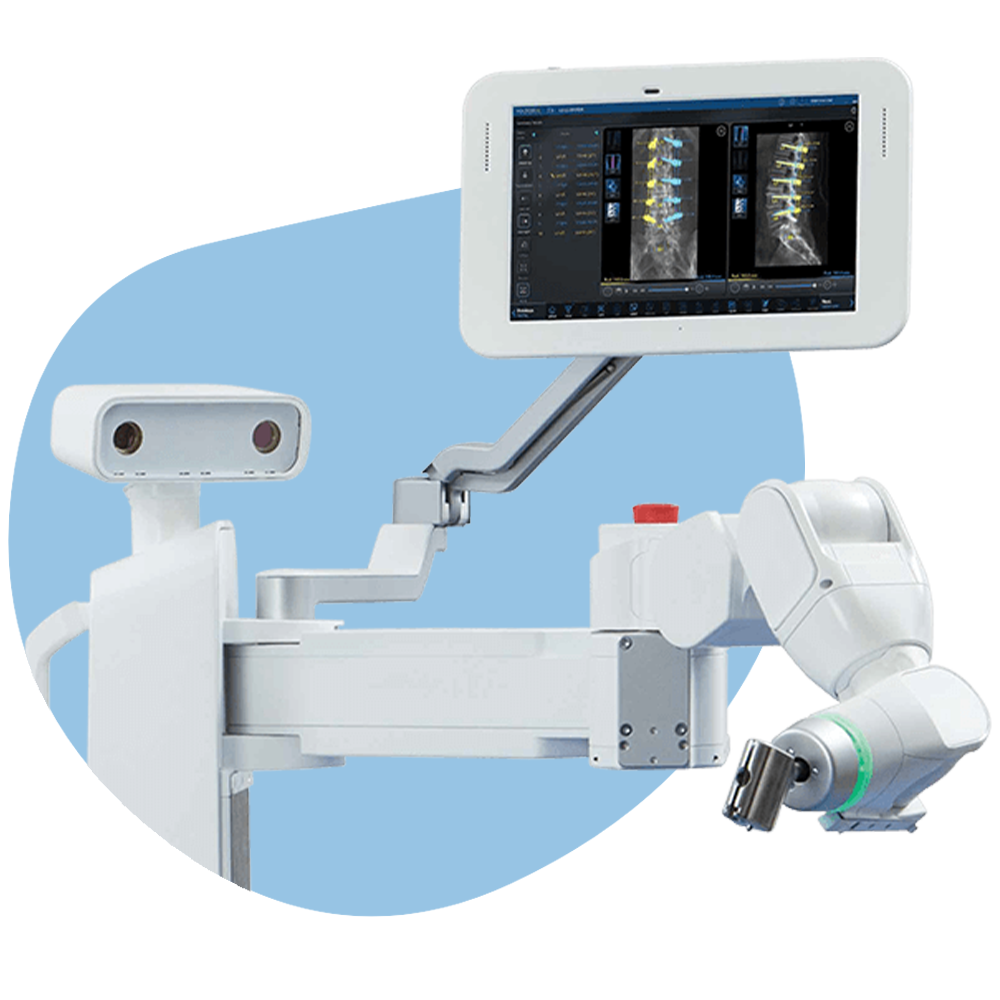 Patient Comfort
and Convenience
Beyond our advanced technology and expertise in minimally invasive spine surgery, our Jersey City facility places a high value on the comfort and convenience of our patients. We recognize the significant role a serene and comfortable setting plays in the healing journey. That's why we are dedicated to creating an atmosphere that promotes relaxation and peace of mind for everyone who visits us. Our goal is to ensure that your experience with us is not just medically beneficial, but also mentally and emotionally supportive.
Our goal is to match the high standards of expertise found in major university hospitals, while providing a degree of personalization they often can't offer. This distinctive approach allows us to tailor treatment plans that perfectly align with the unique needs and objectives of each patient. In close collaboration with our patients, we craft detailed treatment strategies that specifically target their individual spine-related issues. These plans are meticulously developed, considering various personal factors like medical history, lifestyle choices, and overall health, ensuring a truly customized and effective treatment experience.
Don't Just Take Our Word For It
Dr. Bo has over 500 5-star reviews. 
Our commitment to patient satisfaction and positive outcomes is evident in our past patient testimonials and their improved quality of life.
The Future of Spine Care is Here
The Institute for Comprehensive Spine Care in Jersey City has revolutionized the treatment of spine injuries by combining cutting-edge technology and expert care in a setting that's both comfortable and convenient. Our facility is outfitted with the latest in medical equipment and techniques, empowering our team of spine care specialists to provide exceptional care. With Dr. Bo, you'll find the expertise typically associated with large university hospitals, but with a more intimate and personalized touch. Rest assured, you'll receive top-tier spine care tailored to your individual needs, right here in your community.
Dr. Bo is more than just a board certified, top spine surgeon in Jersey City, he is your partner on the journey to a pain-free life.